Shipping Policies
Shipping Policies
There is no minimum size. All orders ship FOB shipping point. Shipping and insurance charges are paid by the customer. We cannot deliver to a PO, APO, or FPO address.
Reliable, On-Time Delivery
Most in-stock orders ship the next business day. DQE is located in Indiana, the Crossroads of America, so Ground Service for stocked products is never more than a few days away!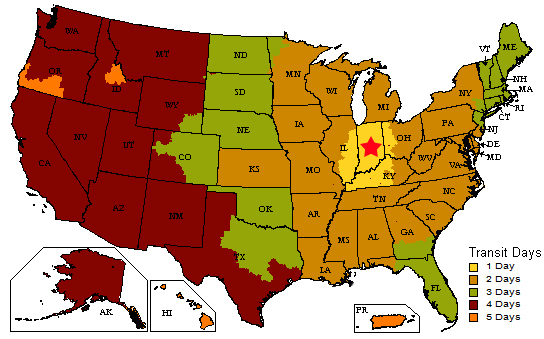 Free Shipping Policy
Free shipping is provided on most orders $10,000 and above within the continental U.S. DQE reserves the right to assess shipping charges for any special or unforeseen circumstances. Free shipping exclusions are as follows:
Distributors with contract pricing and other existing rebate offers
All overpack container products and collection barrels
Customized product orders
Accessorial shipping services are not included